P.O.W.E.R UP
December 6 @ 6:30 pm

-

9:30 pm
Are you a professional woman of color working a 9 to 5 or an entrepreneur?
Would you like to be empowered emotionally, mentally, socially and physically?
Are you ready to get your P.O.W.E.R back?
You're invited to P.O.W.E.R UP, a support group for professional women of color.
Professional
Outstanding
Women
Embracing
Rejuvenation
This support group is an intimate community of other professional women of color just like you who are looking for holistic support (physically, mentally, emotionally and socially). Each group session is hosted by Dr. Holly, licensed professional and certified addictions counselor of Life First Therapy.
Enjoy a night of dinner, empowerment and art therapy!
Cost: $40 (entry, dinner and activities)
You can pay at the door via Cash App or Cash.
Debit/Credit accepted $2 processing fee.
*LIMITED SEATING*
P.O.W.E.R UP follows the sanctuary model to promote healthy rituals by verbalizing feelings during check‐in to establish a connection among women. The goal of P.O.W.E.R UP is to make emotional connections and share everyday struggles in a supportive circle.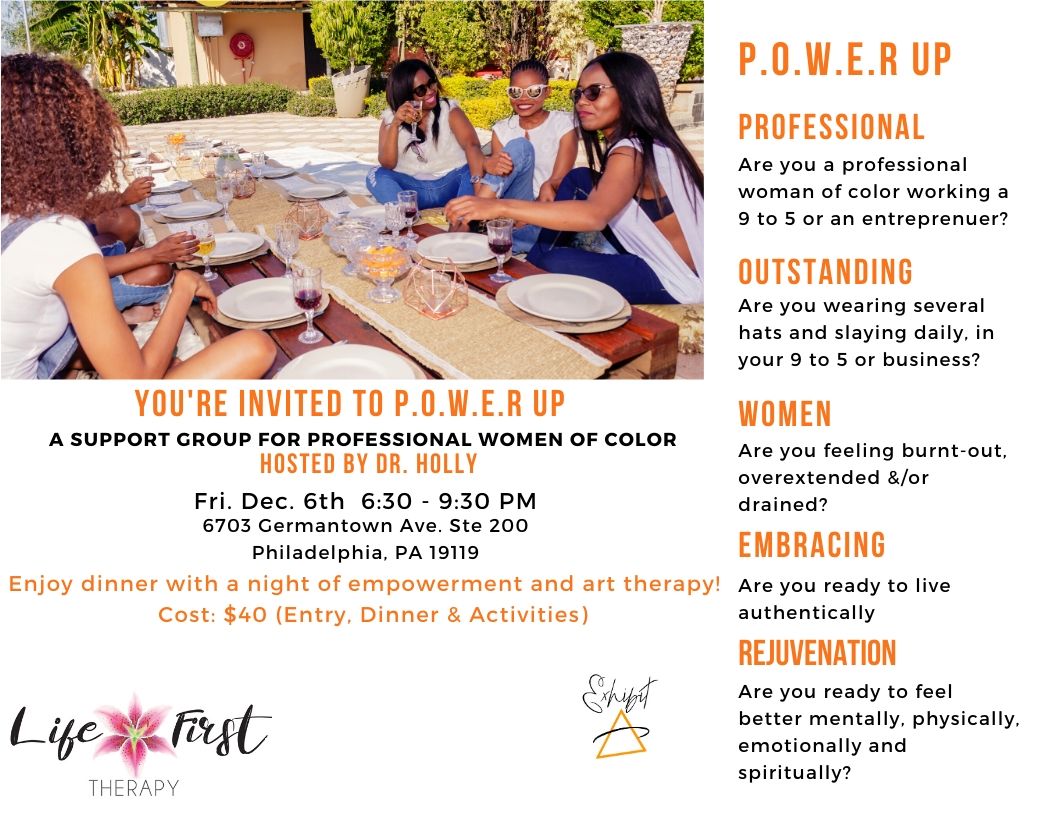 FOLLOW US on Social Media: